ABOUT US
Originally established in response to a need for skilled project engineers from very large construction and heavy industry businesses, our clients began drawing more on our expertise in design and fabrication which led to a reshaping of our business as seen here today.
Managing director, Jason Carter, is well-respected throughout New Zealand having started out as an aircraft engineer before moving into designing super yachts and eventually project managing projects for large processing and power plants. Jason is called on directly by his contacts nationwide as the guy to turn projects around and get things back on track, pulling together his "A-Team" to get the job done.
Jason's ability to come up with clever design solutions to engineering and architectural metalwork problems has led to him bringing on board some equally clever, like-minded individuals who now form the core of the Fabworx Team.
While Fabworx is still contacted from time-to-time for plant maintenance shuts or large fit-outs, we are now more heavily focused on supporting the construction sector with the design, fabrication and installation of bespoke architectural metalwork solutions.
Following significant growth in this sector of the business, we moved into a brand new premises in September 2018 where our equipment, machinery and office is all located in the one space. We are now also within easy access to many of our major, longer-term projects and construction partners.
OUR TEAM
Bringing together a wide range of skills and experience, our talented team has what it takes to come up with the best possible design solution, fabrication method and installation process to get your project delivered efficiently and safely, to the highest possible standards.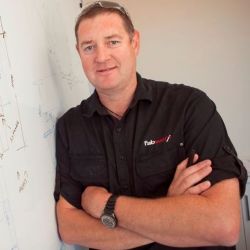 Jason Carter
DIRECTOR & PROJECT MANAGER
Phone: 021-762-773
Email: jason(at)fabworx.co.nz
Qualifications & Expertise:
NZIM Certificate (Management), Aircraft Engineer, Health & Safety Certified, 20+ years' experience in the industry. SiteSafe Gold qualified.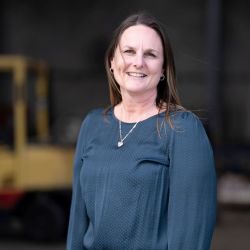 Tania Carter
ADMIN / BUSINESS MANAGER
Phone: 021-1524167
Email: tania(at)fabworx.co.nz
Qualifications & Expertise:
Bachelor of 3D Design, Illumination Engineer, 15+ years experience in the building industry
---